Platinum Air Conditioning have extensive experience in all forms
of air conditioning:
---
Whether you need ducted heating in the eastern suburbs, Northern Beaches or North Shore, Platinum have the right services for you. We offer many central heating solutions including:
Ducted heating and cooling systems
Cleaning
Parts
Servicing | Repair | Maintenance
Installation
We supply and service all major brands including:
Fujitsu
Panasonic
Mitsubishi
Samsung …and many more
We are experts in the industry, and have provided ducted heating throughout the Northern Beaches, eastern suburbs and North Shore in Sydney with excellence for over 5 years. Don't take our word for it. See what our customers have to say on our testimonials page.
---
Is a Ducted Heating and Cooling System Right for Me?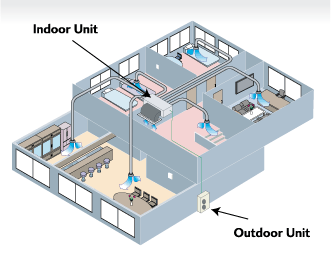 This type of system is a good option when you want to air condition your whole home. It provides central air conditioning to all rooms and, through a reverse cycle system, can be used for both heating and cooling. Although classed in a different category from split air-con, ducted air conditioning is also a split system as it has both indoor and outdoor components. A ducted heating system can be run with gas or electricity.
---
Installation
A central air-con unit is installed inside the property, usually in either the ceiling or under the floor.
A compressor, which is situated outside the house, powers the system and delivers a cooling agent to the indoor unit. Refrigerant, electricity and supply and return air pipes run between the outside compressor and the internal air-con unit. Ductwork carries air to each room in the house and vents in each room distribute the ducted air. The system is not as visible as split air conditioning, as only the grills connected to the vents can be seen.
A ducted AC system can be installed in both new and existing homes, providing the property has enough roof, floor or ceiling space for the ducts. It is both flexible and economical as up to 6 separate zones in the home can be controlled from either a single control panel, or from separate remote controls.
The system provides an even distribution of air, reducing the chances of hot or cold spots, and different climates can be set for different rooms giving you complete temperature control for every room in your home. It is not advised you attempt a DIY installation.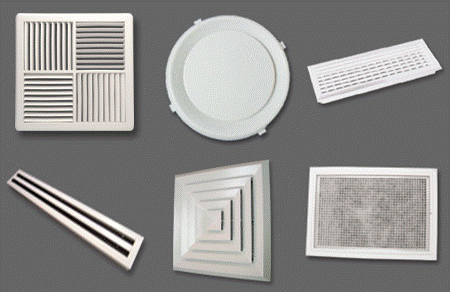 ---
Quiet and Hygienic
Ducted heating and cooling is one of the quietest and most hygienic air-con systems as all noise making components are situated outside, under the floor or in the ceiling and the return air vents contain washable filters that remove dust and dirt particles.
There are a variety of ducted systems available for every size and style of home.
We provide ducted heating in Northern Beaches, North Shore and the eastern suburbs. Click here to see all the areas we service.