Platinum Air Conditioning have extensive experience in all forms
of air conditioning:
---
Split System Service: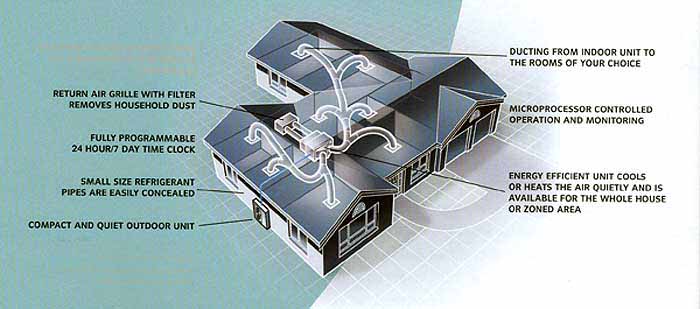 Complete strip down and removal of casing indoor unit, including removal of drip tray where possible.
Clean filters.
Flush drain
Cleaning of external condenser coil.
Coil cleans the indoor evaporator.
Check refrigerant.
Temp check.
Function check.
Anti mould removal and clean all indoors parts.
Anti Bacteria and mould spray.
From $125.00 + Gst
---
---
Ducted system service
Clean return filter.
Cleaning of external unit and coil clean the condenser.
Check refrigerant.
Temp check.
Function check.
Clean grills
$165  + Gst
*Price for new filter (if needed) is not included
---
---
Breakdown/Leaking of refrigerant gas
(unit is not cooling, common procedure):
Recovery of refrigerant if any, disconnect pipework, reflare pipework, nitrogen charge to 2000KPA to check for leaks, vacuum down system and recharge with required refrigerant.
Standard domestic spit system or Ducted system repair gas leak services Start
from $250 + GST.
---
Commercial Air Conditioning Maintenance
This maintenance program will be for the main Air conditioning systems on the premises. Systems to be cleaned and maintained with an allocated day in every month by twelve months of the year. Based on a one-year contract, this will include the following:
1. Cleaning of all split and ducted air conditioning system where they can be easily accessed; these include air vents and return grilles.
All filters to be cleaned every month depending on use, replacement filters will be charged separately.
All HP and LP sides on the out door units to be checked to ensure that the correct running pressures/temp are correct. (Refrigerant) If required to be charged separately. Any break down work to be charged separately out side of maintenance contract.
Running parts to be checked, drive belts, fan blades, motors and mechanical parts greased where necessary. If need replaced and charged accordingly.
Filter driers to be replaced as required and charged separately.
Temp check, amperage draw and general data to be recorded on all systems.
Replacement of insulation on all copper piping to be replaced when necessary and charged.
Overall maintenance will be carried out on all equipment where major work is not required