A new generation of cleaner, fresher air
Daikin's new range of Air Purifiers with Streamer Technology are designed to capture, suppress and break down pollutants such as mould, pollen, allergens, odours, formaldehyde, traffic pollution and dust.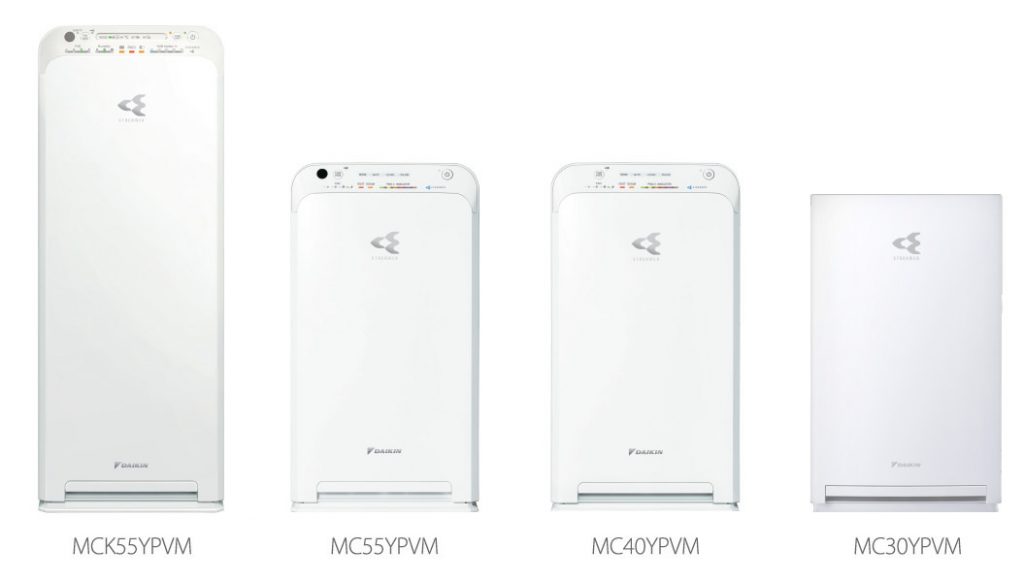 Daikin Air Purifiers improve the quality of your air indoors with its advanced technology and ultra quiet operation. Purify the air in your home by eliminating bacteria, airborne particles and odours.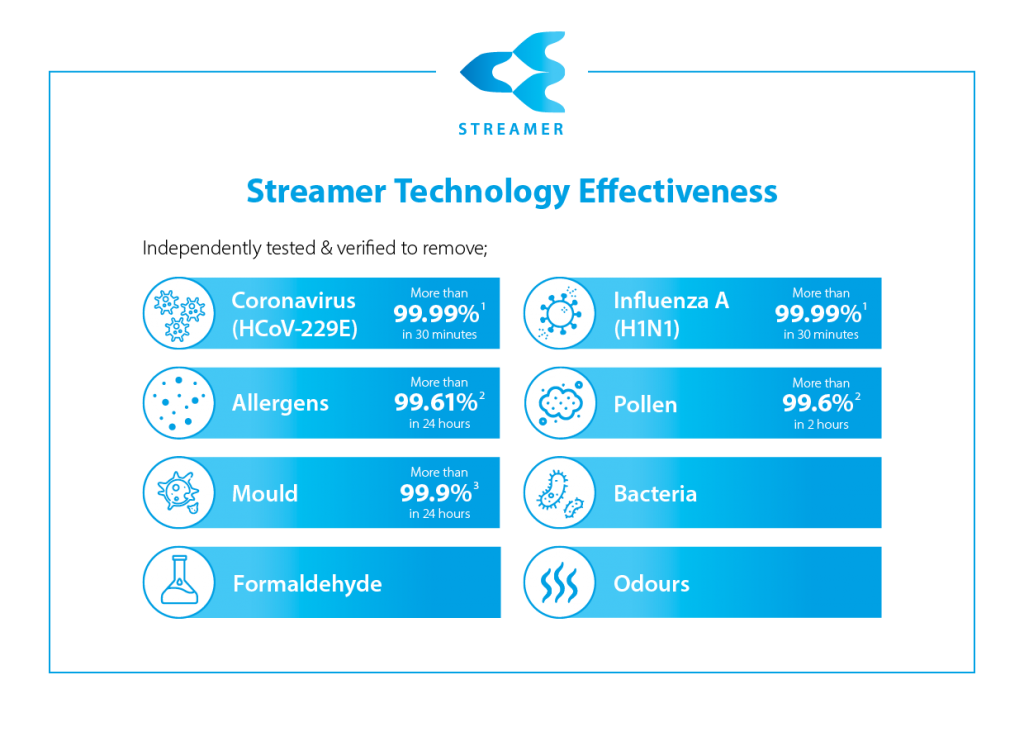 Verified by Swiss multi-national testing and certification company, SGS with the following test condition: Daikin Air Purifier model MC55YPVM operating in a 10m³ chamber in Turbo mode (test number: SHES220200348271).
Verified at Wakayama Medical University with the following test condition: Irradiated allergens with Streamer & checked decomposition of allergen proteins by either the ELISA method, electrophoresis or electron microscopy (test number: CZ04B024).
Verified at Japan Food Research Laboratories using antibacterial test/mould elimination test (test number: 204041635-001).
Platinum AC is an authorised Daikin Dealer. Call us on 0423 065 131 or contact us to find out more about Daikin Air Purifiers.